Spring Maintenance Tips

Check outside hose faucets for freeze damage. Turn the water on and place your thumb
or finger over the opening. If you can stop the flow of water, it is likely the pipe inside the home is damaged and will need to be replaced. While you're at it, check the garden hose for dry rot.

Check your hot water tank for leaks or corrosion. Just a simple step to make sure your
hot water tank is still in proper working order. Having a set time of the year to do this
task makes it easier to remember.

Check and/or replace your furnace filter. This should be done on a regular basis to make sure the proper airflow is leading into your furnace for efficient burning. Lack of air makes your furnace work harder. Not to mention the air filter will trap any dust that might be floating around your home, and can recirculate it throughout your home. Not a good thing for people with allergies!

You can also have your heating vents cleaned to reduce allergens and also your dryer vent. Even if you clean your clothes dryer's lint trap before every use, the vent accumulates lint over time. A clogged vent can reduce your dryer's efficiency and create
a fire hazard.
Try out your Air Conditioner

If you wait until the first hot day to check your AC and it doesn't work, you will have a long, hot wait before the repair people can get to it. Have a qualified heating and cooling contractor clean and service the outside unit of the air conditioning system. Clean coils operate more efficiently, and an annual service call will keep the system working at peak performance levels.

Change interior filters on a regular basis. Dirty filters make your air conditioner work harder, increasing energy costs and possibly damaging your equipment. Check them monthly and replace as needed, or at least every three months.

If you cool your home with an evaporative, or "swamp," cooler, you must drain and clean the cooler seasonally to remove built-up sediment and minerals. The more a cooler runs, the more maintenance it will need, requiring that you look at the pads, filters, reservoir and pump at least monthly.

Energy Star says that for an initial investment of $50 to $150 for a programmable thermostat, you can save about $180 annually on cooling and heating bills -- if you can
live with higher indoor temperatures in summer (and cooler temperatures in winter). Set
the "hold" or "vacation" feature for a constant, efficient temperature when you're away for the weekend or on vacation. In summer, you can make those settings more tolerable if you install ceiling fans.


Now get outside and enjoy the weather!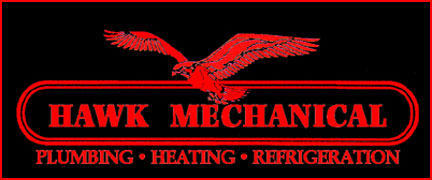 575-758-4433



Emergency Services available nights and
weekends at no extra cost!
575-779-5801

Hawk Mechanical takes pride in providing our clients with top quality products, unsurpassed customer service and competitive prices. We offer the latest technology along with practical, efficient solutions and advice from our friendly, professional staff. We continually strive to bring our clients the caliber of service they have come to expect from their mechanical services provider. It is our goal, not only to perform well on the job, but especially to develop long lasting relationships with the people who have made Hawk Mechanical the best service company in Northern New Mexico.

Visit us on the web at: www.hawkmechanical.net

We accept the following credit cards.


Payment plans also available to qualified customers through:


For Special Offers, Info & Tips just fill in below to join our mailing list.

Http://www.freecountercode.com/